London-Los Angeles-WWW
SELECTED vintage & recent recording equipment

ASTROMAN EQUIPMENT SALE IS A DIVISION OF ASTROMAN MOVIE & SOUND PRODUCTIONS / ART PHOTOGRAPHY & INTERNATIONAL DEVELOPMENT OF CREATIVE CONCEPTS & NEW PRODUCTS.
WATCH OUT FOR EXTRA PAGES OF PHOTOGRAPHY EXHIBITION
SOON AT THIS ADDRESS!!!
ASTROMAN





For historical reasons:
Design not changed since 1997





SELECTED vintage & recent recording equipment

MICROPHONES - TAPE MACHINES

MIC PRE AMPS - COMPRESSORS

NEUMANN - STUDER - TELEFUNKEN - SIEMENS
EMT - K&H - NEVE - FAIRCHILD - ECKMILLER
TUBES/CAPSULES/SPARES
> WEBSITE UPDATED daily <
http://www.oneastroman.com
FAX : USA 213-477 2108
E-MAIL: feedback@oneastroman.com


ASTROMAN

< GLOBAL VISITORS
TOP 12 TO THE ASTROMAN
WEBSITE
Over 2000 Hits Daily
1 USA
2.UK
3.Japan
4.Canada
5.Australia
6.Sweden
7.Germany
8.Netherlands
9.New Zealand
10.Greece
11.Finland
12.France









EQUIPMENT
FOR SALE
NEW
UPDATED LIST
Mar. - 01 - 2004


Klangfilm
Tube Filter


S T O P ! Classic Vintage Telefunken/TAB/
Siemens Eckmiller etc. ca. 1967-72
Huge Stock of Transistorized Compressors/Amps etc. *SPECIAL ! Lowest Prices ever.
Additional Sales
Showroom

Telefunken/TAB
"The Next Generation"
Vintage 1969
Discrete Technology
Compressors & Mic Preamps

CAPSULES, SPARES &

Neumann KM 54


H-FILES 'BOUT HELGA V99
NEUMANN PAGE
TELEFUNKEN / AC701 & VF14 CULT TUBE

FOR SALE:
TELE TUBES


HISTORY V70-SERIES

TAB/Telefunken V76



GALLERY
THE WHITE COATS
-> ENDANGERED SPECIES
-> VINTAGE ARCHIVES
-> NEUMANN ETC.

V74/99 MIC PRE AMP
>BREAKING THROUGH THE SOUND BARRIER
Stereo Page Preview
Tarantula sitting
on original 1948
Neumann U47 Microphone
S#46 - photographed
by Astroman in Kingston Upon Thames, England (1997). Background Projection by
Galaxy International.

http://www.nationalgeographic.com/features/97/tarantulas/anatomyframe.html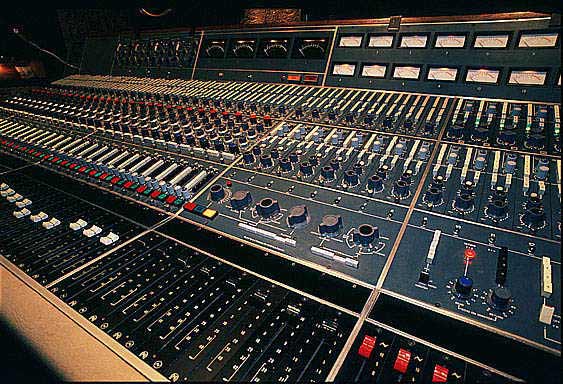 UREI-PULTEC-LANG-FAIRCHILD EQUIPMENT COURTESY OF KING SOUND & PICTURES, LOS ANGELES, CALIFORNA, USA. PHOTOGRAPHED BY HELGA VON NEUNUNDNEUNZIG. STUDIO BOOKINGS & INFORMATION : kingrec@aol.com
INTRODUCING : HELGA V99
TIME TO WAKE UP THE MUMMIES!
WHO IS HELGA ?
* HELGA V99 IS THE DAUGHTER OF THE MOTHER OF ALL "CARRY FROM SESSION TO SESSION" MIC PRE AMP-INTEGRATED DESIGNS FOR THE VINTAGE GERMAN TELEFUNKEN / SIEMENS /TAB V 70's TUBE AMP- SINGLE SIZE DANNER CASSETTE RACK SERIES:
* V70-V72-V72a-V72b-V74-V74a-V77-V77b-V78 ..
THESE MODULES WERE INTRODUCED IN THE 1950's AND ARE STILL SPEARHEADING THE AGE OF LATE 90's "TUBE RAGE" FOR SHEER SOUND QUALITY: HERE TO STAY AS LONG AS V-MODULES CAN STILL BE OBTAINED AND FOUND .
HELGA V99 IS A NEWLY DESIGNED PROFESSIONAL MATCHING TOOL IN ORDER TO PUT THESE TUBE AMPS UNDER CONTROL TOGETHER BECOMING THE UNDISPUTED AUDIO-RETALIATION-WEAPONTM IN THE INDUSTRY.
CLICK HERE
HISTORY of V70 SERIES
WHY HELGA ?
PLANETARY CONSTELLATIONS REFLECT & KNOW THE ONGOING REQUESTS OF INTERNATIONAL V 70's-SERIES OWNERS FOR A TOP NOTCH PROFESSIONAL AUDIO-WEAPON OF A1 QUALITY, LAYOUT AND CONTROL - AN ATTRACTIVE LOOKING EUROPEAN MADE DESIGN OF A 2 CHANNEL EASY-TO-CARRY MIC-PRE-AMP-ROCKET WHERE THE MODULES CAN BE EXCHANGED & ACTIVATED WITHIN SECONDS.

HELGA V99 WILL GIVE YOU FULLY PROFESSIONAL BEZEL-MOUNTED LED ILLUMINATED VU METERS CONFORMING TO AMERICAN NATIONAL STANDARD C16.5-1954
2 LEVELS OF ATTENUATION CONTROL.
'LOCKING LEVER' TYPE SWITCHES PREVENT UNINTENTIONAL ACTUATION OF +48V PHANTOM POWER.
ULTRABRIGHT BI-COLOUR LED's INDICATE PHASE SWITCH POSITION.
MODULES SLIDE IN SMOOTHLY FROM THE BACK AND LOCK UP VIA ORIGINAL HEAVY STEEL LEVER.
NO CORNERS HAVE BEEN CUT TO MANUFACTURE A PRODUCT MEETING THE HIGHEST INDUSTRY STANDARDS FOR BUILD QUALITIES - BUILT TO A SPEC - NOT A PRICE.
HOW MUCH IS HELGA AND HOW DO I GET IT ?
CLICK HERE
*H-FILES 'BOUT HELGA & MORE ABOUT HELGA